Well it certainly seems that the Dolphins are just a bit TO'd from their performance during their first preseason game. It was a classic Dolphins game. There were some positives but the same old negatives that every year gets said will get eliminated only to end up happening again and again. Yeah, I realize that it was only the first preseason game and it literally has no bearing on anything going forward but when you have a little bit of expectation and you don't see much to fulfill that expectation, I just shake my head and say "yep, looks about right." There's tons of time to fix things so hopefully things get figured out.
However, Ryan Tannehill was in a salty mood today and Kalen Ballage missing a block was the final straw.
Ryan Tannehill is livid with Ballage after a missed block on Harris. Tannehill appeared to send Ballage off the field and then continued to chew him out on the sideline.

— Adam Beasley (@AdamHBeasley) August 12, 2018
So, big bad Ryan threw Ballage out of the huddle and on to the sidelines. And because Kalen obviously didn't get the point of why he was thrown out the huddle, Ryan let him know what was up by letting him know that he's the face that runs the place… for now. Ultimately this is a good thing. Tannehill is typicaly reserved so him showing some signs of life and letting the young RB, a guy that he's going to need in an actual game to make sure he doesn't get turned into a pretzel, that he can't have mental breakdowns like that was the proper move. What's annoying is everyone on the line losing their minds saying that Ryan is being a great leader. Let's just relax for a second. If Ryan didn't get in Ballage's face visibly and vocally, it be weird. So, let's settle down anointing Ryan as a guy that players will follow into the dark because he did something that most would also do. I'm not saying he isn't a leader or that the players don't respond to him, I'm just saying that this doesn't solidify anything.
I don't want to say that I'm hitting the panic button on DeVante Parker but….
DeVante Parker has not gotten any separation on Xavien Howard today. That's not the worst of it.

Parker, who has very long arms, just let Howard reach around from behind to knock down a pass while he was boxing him out.

— Armando Salguero (@ArmandoSalguero) August 12, 2018
Xavien Howard dominating against DeVante Parker again. No separation.

— Armando Salguero (@ArmandoSalguero) August 12, 2018
Xavien Howard with another pass breakup on a throw intended for DeVante Parker.

— Omar Kelly (@OmarKelly) August 12, 2018
Xavien Howard with blanket coverage on DeVante Parker down the left sideline.

— Adam Beasley (@AdamHBeasley) August 12, 2018
And my personal favorite…
Xavien Howard has taken DeVante Parker's soul this practice.

— Armando Salguero (@ArmandoSalguero) August 12, 2018
Live look at me if I was dressed up as a priest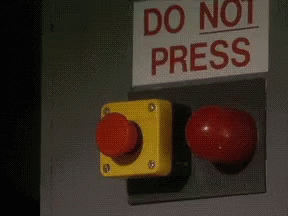 Not exactly what I like to hear. I don't enjoy hearing that our starting QB is stealing one of our WRs soul out on the field like he's Shang Tsung. Don't like hearing that at all. I was and possibly still planning on writing a blog after the preseason on DeVante Parker utter betrayal of me last year after I talked him up so much heading into last year only to get treated like Marty Jannetty and get thrown through the barber shop window, and what I expect of him for this year. But, if you have your head to the grindstone like me, you're starting to hear rumblings of Parker getting traded. That be a bummer because we all had such high hopes for the guy and have seen flashes of how physically dominate he could be. But, we've all seen and heard how he's just getting bodied seemingly every day by Xavien Howard and how things simply aren't clicking with him, Tannehill and Gase. Fingers crossed he doesn't get traded but I wouldn't be surprised if he's elsewhere in a few weeks.
Follow me @2ndSatSports