By now you've read or have seen many recaps, reviews, thoughts on the Dolphin's game from several different outlets. That's all well and good but I can just about guarantee that you haven't read an account of how the Dolphins played and other things that occurred during the game that are downright interesting like I'm about to. My musings (yes I'm arrogant enough to use the word musings) are my own but if you'd like to use them to bolster an argument just make sure you cite me as per the current MLA format suggests. Thanks for reading
This will be slightly different from any other Dolphin's post game review. Not that I didn't take a day to process and reflect deeply on what I witnessed but because for this game, I was actually at it. I was there in Jersey and attended Met Life Take Over. I'll have another blog in the next day or so recapping just how awesome this experience was, but I'll say right here that you need to experience a Met Life Takeover at some point. Put it on your bucket list and get on that for next year. I didn't see the game on TV, so this is all from perspective of a guy who was up in the upper deck who was surrounded by like-minded but also tortured Miami Dolphin's fans.
1. The Dolphins took my advice and started with an up-tempo approach to offense and actually scored a TD in the first quarter instead of settling for a FG. 7 is more than 3 so I think they should continue with this line of thinking. The offense flowed well in the hurry up and didn't commit any offensive pre-snap penalties, which is just dandy. Miami's first score was set up by a TJ McDonald INT which took the ball to around the 15. How many times have we seen Miami settle for FGs when they get close? The answer is a ton. We even saw it last week. Not this week. This week they finished this one.
??? @KDx32

?: CBS #FinsUp pic.twitter.com/tddivpr0lo

— NFL (@NFL) September 16, 2018
2. Myself and my lady friend wore our Mike Gesicki jerseys that received a lot of praise from the fine folks of New Jersey and New York but my boy wasn't targeted once. I don't like that. At this point I wanted Mike to be subtly mentioned as a dark horse MVP candidate but he only has one catch on 3 targets from last week. I know his blocking is and will never be what NFL coaches call "good" but I want him to run down the middle of the field and cause havoc. However, this attempt at a block that led to a fumble will probably not help his chances.
Your weekly reminder that Jamal Adams is OK at football. #Jets pic.twitter.com/LfP7qJ5wRb

— Connor Hughes (@Connor_J_Hughes) September 17, 2018
It just sucks to see a guy named Will Dissly be used in the passing game last week for the Seahawks who was drafted this year in the 4th round mainly to block get 100+ and a score and Gesicki, a guy drafted to catch balls and not really block, can't be thought of as a guy to get the ball. All the talk before week 1 about how Gase and the boys were going to use him was all talk. I wouldn't be surprised if we start hearing rumblings that Mike isn't up the speed on the playback or something like that. Design plays for him that aren't wildly under thrown fade routes and let the big dog eat. At least a TE did something.
Who is this and what have they done with the real Ryan Tannehill?! Dolphins routing the Jets 20-0 pic.twitter.com/G98Of6a1X8

— uSTADIUM (@uSTADIUM) September 16, 2018
3.  The Josh Sittonless offensive line was how do I say…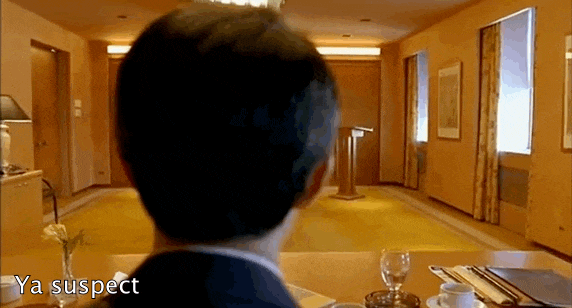 They were certainly not sharp. They gave up 4 sacks, Kilgore snapped a ball of his own foot, something I've never seen before, and the RBs only ran for 78 yards on 20 carries. Not exactly getting me pumped for things going forward. The Jets are a physical defense but more is going to be needed if this team is going to be for real. I really do think they can improve and with the Raiders next week, it should be a good week to gain some continuity because the Raiders without Khalil Mack are surprisingly a worse pass rushing team. Who knew?
4. I can't for the life of me believe how Danny Amendola was able to come back from having his brain turned into tapioca for about the 1,000 time.
#Jets with a big hit on #Dolphins WR Danny Amendolapic.twitter.com/uDIADZC3sm

— Dov Kleiman (@NFL_DovKleiman) September 16, 2018
Even from my distant vantage point, I thought Danny boy was done for year and probably his career. It's not a secret that he has a history of concussions. After this very legal hit, he was taken to the blue tent and I figured that was it for him. Then I saw him standing on the sideline holding his helmet and then he was in there. I couldn't fathom how this happened. Made no sense to me then. Makes no sense to me now. Glad he's all good.
5. Tannehill is going to have to play better if the Dolphins are going to beat teams that could score points. There, I said it. I said something that so many can't or won't admit. I want Tannehill to crush the league, be the man and have everyone say that they were wrong on about him. His statline was solid. 17-23 for 186 and 2 TDs is a solid day and against a defense that had 5 INTs the weak before, I should be loving it. But, I'm just not. I'm pleased that he made the throws he made but he still has problems with things at this point in his career that he shouldn't. @AnthonySabaNFL, a newly added contributor to DolphinssTalk broke down this play beautifully.
Tannehill was hot and cold today. One of the most frustrating things about him is he can leave some big plays on the field. See this initial 3rd and 8, how he panics and misses an easy 1st down. Frustrating as a fan and hopefully he improves here. (sound on) @DolphinsTalk pic.twitter.com/8XHwebz6bL

— Anthony Saba (@AnthonySabaNFL) September 17, 2018
At this point in his career, Ryan should be above this just like he should be above from making John Beck like fumbles. Ryan also over threw Jakeem Grant on a go-route where Grant burned his man. This happened in the 4th quarter and would have iced the game instead of making me and the rest of the Dolphin's fans all nervous in hostile territory. Ryan needs to make that throw. But, I can't mention Ryan's day without bringing up his 44 yards rushing. He was very diligent in his running and when he did he sucked the life out of the Jets converting a few very key first downs. I see no reason to not keep letting Ryan the ball when it's there. I also don't see why Ryan and the coaching staff can't figure out ways to use the middle of the field. Seems like all thrown are screen, or outs of some kind. Let's use that whole field. Maybe use the 2nd rounder for that. Tannehill had a 123 rating, which is stellar but when all completions are short throws, that can happen. Man, is Tannehill a paradox or what?
6. Sam Darnold looked real friggin good. He was 25/41 for 1 TD and 2 big INTs, but he out classed Tannehill and it wasn't even close. The throws he made had zip on them, and when he had time, he made Miami pay. His supporting cast is much worse than Miami's and at many times he looked like the guy who was the 7-year vet. He's going to be throwing against Miami for next few years and if he gets a few pieces around him, the Jets will be dangerous.
7. The defense is playing physical and playing with a swagger where they expect to go out there and push people around. Every year, a team or two put together a defense that just has "it." They just go out there and make plays. Plays that didn't get made the previous year. Can't really explain defense. It just happens. Like last year, the Saints were the surprise team with defense and now this year, they look like a regular defense. Same players, but different results. No one knows why. This year might be the Dolphins turn to be that team that comes out of nowhere and has a stout defense. Even from where I was sitting (and yes, I realize I keep saying that, deal with it) I could tell that the Miami defense was not just matching the Jets' physicality but they were exceeding it. Here's some of the defensive highlights
McDonald did a great job of being a master of disguise here but not even Dana Carvey could make this play even with the help of oh I don't know SATAN
The #Jets Sam Darnold INTpic.twitter.com/mP8HOrRMpu

— Dov Kleiman (@NFL_DovKleiman) September 16, 2018
Howard is a beast and it was only a matter of time until he got his hands on one. It was almost like he was the intended receiver on this throw.
Terrelle Pryor ran a poor route on Sam Darnold's second INT… but Crowell was open on the wheel route on this play. Looks like Robby Anderson (slot right) was running free into end zone as well.

It's all a part of Darnold's learning. He'll see these things with more experience pic.twitter.com/DNPCVpSBam

— Manish Mehta (@MMehtaNYDN) September 17, 2018
#Dolphins defense going to pose some problems when they can create penetration like this with just a 4-man rush … pic.twitter.com/RxavnkwFQO

— Connor Hughes (@Connor_J_Hughes) September 18, 2018
The D forced 3 turnovers for 2nd straight game and had 3 sacks, which is 3 more than they had last week. They also controlled the line of scrimmage throughout the entire game. The Jets only had 41 rushing yards, which if you're keeping score at home is 3 yards less than the dynamic runner Ryan Tannehill had. Kiko led the squad with 13 tackles including forcing 2 fumbles. The defensive unit is going to be asked to go above and beyond the call of duty because I feel that the offense will fall short like they did in the 2nd half against the Jets. Sucks, but like Coolio said, that's just the way it is.
8. Miami's defensive still had trouble covering the running backs out of the backfield specifically Bilal Powell. He had 74 yards including a TD.
Bilal Powell is so good. #Jets pic.twitter.com/CRw1iol5G8

— Matt O'Leary (@MattOLearyNY) September 16, 2018
Raekwon McMillan, a guy most people had pegged as being a stud just because, was in coverage and absolutely had his ankles shattered on an angle route that's just unstoppable in Madden. I know and have written about how Miami is always dreadful when it comes to covering backs, but it be nice if this year was a little different in that department. The defensive line and secondary continued to be very solid. The Dolphins are approaching being recognized as a sneaky defense. I'm all for that.
9. Frank Gore made my hot take from a week ago, which was that he would become the 4th all-time leading rusher by gaining 16 yards, true. But his most important play of the game was in the last few minutes on 3rd and 19 where he made a shoe string catch and in very Bane like move broke the back of the Jets and thus sealed the game for the Dolphins. This is the kind of thing you expect Miami to do and lose like this. Much better to see another team lose like that. Keep riding Gore. He has life in him and the team loves him. That matters.
10. Miami got so lucky when the Jets got stopped at the one-yard line before the half. If they get in there, the whole complexion of the game changes and they go into the half with all the momentum. Probably the play off the game.
11. Kenyan Drake had a very, as the kids would say, "meh" game. He scored, but he only had 14 touches. Maybe that was due to Miami having 2 scoring drives that were pretty short. Maybe Tannehill running the ball 8 times cut into his carries. I don't know. I do know you'd expect him to get the ball more in a game where they were trying to run the clock in the 2nd half. I don't want to say we're starting to get reminded of Lamar Miller but it's starting to smell like how Lamar Miller was used in last season in Miami.
12. I think teams have figured out that when Miami goes under center, they are most likely running play action. They ran a boot on the first play of the game and it worked and didn't go under center until the 2nd quarter and it resulted in a sack/fumble. Fortunately, Howard made his INT and there was no harm. But, if I knew it was coming, that's a problem because I'm not a coach. Hey Adam, use that big brain I'm told you possess.
13. Jason Sanders missed an extra point. Jason Sanders can't miss extra points or any FG for that matter. Can't have it and don't want any part of it. After he missed it, all I heard was Chris Berman whispering in my ear "remember that" and thought how that was going to be a factor at the end of the game. I'm glad it didn't cost us.
14. Matt Haack was simply money. Seemed like every time he punted, the ball was fair caught inside the 10. He averaged 49.5 a punt and completely kept the field position battle always slanted in favor of the Dolphins. You hear about "secret yardage." Secret yardage is like dark matter where nobody really knows how to define it. After this game, Matt "the not a Hack" Haack can teach a 400-level class on the subject. Now that's a class I wouldn't miss.
For the 2nd week in a row, Miami pulls out a gritty victory. This time it was on the road against and AFC East rival. It was also a game where the Dolphins didn't play their best football but still found a way. They could have ended this game much earlier than they did but maybe that's not their style. Maybe every week will be a roller coaster. My heart could probably take it but a lot of old folks and people who have a case of wrestler's heart might not. My ultimate thought is that Miami will need to score more points against teams that have offenses that put up big plays and points. I think their defense is on the rise and are just bending but there will be a game or so where they break, and the offense is going to have to carry the team. I still have no clue what their identity is. I'm guessing whatever is working at the time will be their identity. I suppose that could work. Keep people guessing I guess. Yeah, I'll spin it that way. The Raiders head to Miami for a 1 PM game. Hopefully, a big deal gets made about the time difference and the Raiders buy into that.
Also, there's this…
The AFC East standings haven't looked this good since 2008!! pic.twitter.com/cViYuc1aaS

— Caleb B Swisher (@calebBswisher) September 17, 2018
If the playoffs started today, the Dolphins would be possibly a #1 seed. I don't want to get ahead of myself, but like I said last week, Mercury, Csonka and Griese better get nervous. This team is one week closer to joining them.
Follow me @2ndSatSports
BE SURE TO FOLLOW US ON FACEBOOK  CLICK HERE