I know writing this article may get me a few blocks on Twitter, but it needs to be said.  Ryan Tannehill needs to be shut down for the rest of the season.  I will get into my opinion to why but let's first start with this: Multiple outlets have reported Tannehill will miss the Green Bay game.  This isn't a surprise to anybody in or outside Miami Dolphins HQ.  As reported by Omar Kelly from the Sun-Sentinal, the Dolphins are concerned that Tannehill's recovery has been inconsistent.  One day his shoulder feels better, the next it doesn't.  They are determined to avoid a setback if and when he returns, and hope he can finish out 2018 strong.  While the team remains hopeful, and a vast population of the fan base have hope, there comes a point when hope runs out.
Tannehill suffered his injury in week 5 against the Bengals, which has been reported first by 5 Reasons Sports Network, that it was a shoulder injury that could side line him for awhile.  Well, here we are, going 5 weeks later, and there seems to be no significant progress with the injury.  As you may have read on Twitter or heard on the Post Game wrap up show Sunday night, a capsule injury is significant, particularly a labral tear, there is no magic pill for it to heal.  The injury have these symptoms: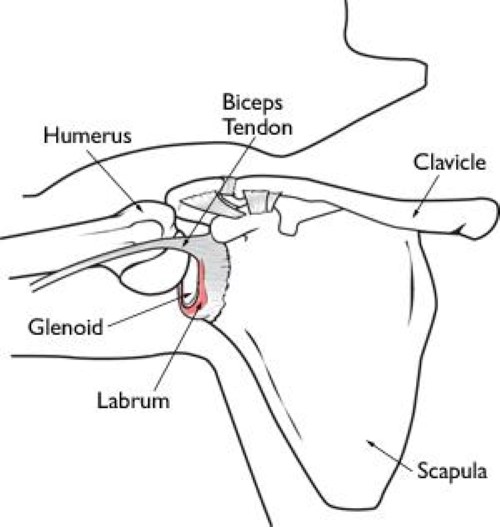 A sense of instability in the shoulder
Shoulder dislocations
Pain, usually with overhead activities
Catching, locking, popping, or grinding
Occasional night pain or pain with daily activities
Decreased range of motion
Loss of strength
When looking at this, everything lines up with Tannehill's injury.  It was reported he cannot throw past 7 yards and he also hasn't been throwing a football yet, but a tennis ball.  Continuing with healing of this injury:
"Until the final diagnosis is made, your physician may prescribe anti-inflammatory medication and rest to relieve symptoms. Rehabilitation exercises to strengthen the rotator cuff muscles may also be recommended.  In many cases, nonsurgical methods are effective in relieving symptoms and healing the injured structures.  If these nonsurgical measures are insufficient, your doctor may recommend surgery. Depending upon your injury, your doctor may perform a traditional, open procedure, or an arthroscopic procedure in which small incisions and miniature instruments are used."
So why shut him down for the year?  Yes, the Dolphins are sitting at 5-4 and are in contention for a wild card spot.  Brock Osweiler has been inconsistent but is 2-2.  His numbers almost mirror Tannehill's for the season:
Tannehill 5 starts (3-2)- 65.9% Completion, 972 yards, 8 TDs, 5 INT.
Osweiler 4 starts (2-2)-63.8% Completion, 1,034 yards, 6 TDs, 3 INT.
I don't see a big difference in overall numbers.  Tannehill is by far a better athlete and more consistent on deep balls, but Brock has done a good enough job to keep this team afloat in his absence.  So back to the point of shutting him down.  There will be a number of teams (Jacksonville, Oakland, Tampa Bay, Giants, Broncos off the top of my head) that will be in the market for either or a clear cut starter, a competition with an incumbent, or strong back up help.  This is why you shut him down.  Tannehill can be had for the highest bidder.  Teams will pay up a mid round pick for a starting QB, albeit a middle of the pack one.  Desperate times call for desperate measures and those locations mentioned above may offer something the Dolphins can't refuse.
Am I against keeping Tannehill?  No.  I supported him from day one and will continue to support him while he is wearing aqua.  But I am also not oblivious to the fact the Dolphins have been stuck in a rut with him under center and need some fresh blood in that room.  Whether it is another veteran QB or the latest and greatest college QB, the Dolphins have to make a move.  With Adam Gase running the show, it's unclear what the next move is for Tannehill.  But if he clearly believes in him, which he does, the best move is to end his season and weigh out your options before March.  A healthier Ryan Tannehill provides more value to this team then one that isn't 100%.  By all reports, he isn't even close.