This team is barely hanging on for it's playoff life. Currently, the Dolphins are tied for the final Wild Card spot with five other teams, one of them being the Indianapolis Colts, the team that Miami will travel to on Sunday. The Brocksmen could only do so much and although he did win two games while he started for Miami, we all know that there is no way he can produce anything of merit going forward. That is why Miami is turning back to a man who they will entrust their playoff hopes and possibly some of their careers. That is why they are turning back to a man who has spat in the face of doctors, MD's, and the entire medical field. They are turning back to a man that they don't fully understand. They are turning back to Ryan Tannehill.
Dolphins coach Adam Gase said Ryan Tannehill will start. When asked if he was pain free, his response was "if he wasn't he's not telling me." pic.twitter.com/iAjTzqPSUg

— Omar Kelly (@OmarKelly) November 20, 2018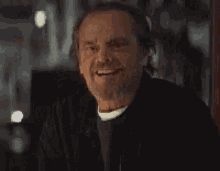 This is surprising news because the medical world had written off the chances of Ryan Tannehill coming back to lead the Dolphins to the promised land. Dr. Chao, a former team doc for the Chargers had this to say about the toughest man in sports…
David Chao, the former Chargers team doctor who now comments on athlete medical issues in a regular column for the San Diego Union-Tribune, said it's "highly unlikely" that Tannehill will be ready to play in that Colts games, which follows Miami's bye week.

In fact, Chao told the Miami Herald on Thursday that there is "a greater chance he is done for the season than plays vs. Indy."

 "The news seems even worse than I thought, and he does not appear close."
Umm hey Dr. Chao does this look like a guy who packs it in for an entire year because he has a sore capsule?
Ryan Tannehill 2.0 is what we got to begin the season. That netted mixed results. But since Ryan sat and got stronger over the last few weeks, does this mean this is Tannehill 3.0? I'm pretty sure it does and if I were the Colts, I wouldn't even bother showing up on Sunday. You think what the Rams and Chiefs did last night was impressive? Just wait until Tannehill is back under center throwing lasers and darts all over the field to his skilled receiving core. He's already starting to zing it around the field.
Ryan Tannehill just threw a 15-yard out, and it had good timing and decent zip. Was better than Brock Osweiler's healthy arm 15-yard out. Seen all I need to see.

— Omar Kelly (@OmarKelly) November 20, 2018
Like I said Luck and the rest of the Colts, you were warned.
Follow me @2ndSatSports
BE SURE TO FOLLOW US ON FACEBOOK:  CLICK HERE