Another week, another game where the very most very deepest of reflection is needed. Reflection is valuable when the person who is looking to evaluate the quality is of sound mind. Good thing I wait a day to think write this blog because I'll be honest with you, there were sometimes during yesterday's game where the chill was sucked right out of the room and I lashed out. If my 14-year-old self could of seen me yesterday he would of said "looks like nothing has changed." He'd be right. That's why I needed a Mariana's Trench deep like reflection on what happened. Anything other than that and madness would ensue, and you know the thing about gravity? All you need is a little push.
1. Maybe Ryan Tannehill turns it around starting next week against the 3-1 Bears who are coming off a bye. Maybe Ryan sacks up and says no more of this kind of play. Maybe Ryan decides to take on Owen Hart's black heart mantra of enough is enough and it's time for a change. Maybe these things happen. But I sincerely doubt it. Ryan is who he is and according to Keith Byars, myself and I'd imagine the majority of Miami fans a J.A.G
Our QB is a J.A,G. = Just a Guy. Not special at all

— Keith Byars (@KAB41) October 7, 2018
You don't ever want to be called a JAG. Most of the Jaguars probably don't want to be called that and as an athlete you never want to be referred to as "just a guy." But, that's exactly what I've thought about Tannehill for years. He's just been a dude that plays QB. That's it. There's been times where he has looked good for a few games in a row only to revert back to what he is and that's just a guy. Like the famous scientist Hank McCoy once said, "QB play is immutable like a river- you can throw a pebble in and create a ripple, but the current always corrects itself. No matter what you do the river just keeps flowing in the same direction." Tannehill can at times play very well like he did in the Raider game and at other moments in his career. But, he will always return to his true form. It stinks but by all accounts, Ryan seems like a nice guy. He just plays football like a backup QB. The way he plays looks like a guy who is a place holder for the real QB. All these young guys come into the league and use the extremely QB friendly rules to their favor and put up nice numbers but more importantly come through for their team and win games. In big spots, Ryan consistently gets exposed for being just a guy.
Yesterday, Tannehill went 20-35 for 185 yards, 1 TD, 2 INTs and 1 fumble. That means in his last two games, which were on the road against good teams Ryan has 285 total yards passing. That's not good enough in 2018. That's barely good enough in 1998 where it was much harder to pass. The inability to throw to the middle of the field is also just weird. Why can't he throw anything 20-25 yards down the middle? Others can do it, but Ryan doing it is as likely as emptying out the ocean with a shot glass (one of my Dad's favorite phrases). Seems like all he can throw are tons of WR screens, 2-3-yard outs and 15ish yard comebacks. Sprinkle in the occasional deep ball and that covers the extent of Tannehill's range. His pocket presence has always been suspect and was put on display again yesterday along with his decision making.
Blake Bortles: "I'm going to throw a pick off my teammate's helmet for the most absurd INT of the day."

Ryan Tannehill: "Hold my beer." pic.twitter.com/XEFlwndsSB

— Andrew Lynch (@AndrewLynch) October 7, 2018
I understand that once again the offensive line had a breakdown but attempting to spike the ball back to the running back or strangely an offensive linemen in a desperate attempt to not get sacked is something that can't happen there and if you're going to do it, you need to execute it. Brady and Brees often have their screen sniffed out and just send the ball into the feet of the back. Why can't that happen here? I realize that this is a fluky ending to this play, but to me it's right up there with the Butt Fumble on the hilariously sad plays spectrum.
Another @bengals defensive TD!

📺: CBS #SeizeTheDEY pic.twitter.com/s3nmDY9uKY

— NFL (@NFL) October 7, 2018
Ryan is trying to make a play here, trying to give someone a chance, though they never show what Ryan was seeing, and he gets caught from behind. And of course, the ball perfectly ends up in a Bengal defender for the easy scoop and score. Is it right to put this on Ryan? Maybe not this particular play, but when you stink up the joint in the second half and don't move the ball and give points to a team on the road, this is what can happen and for Miami, this is just par for the course.
This collection of stats are very telling of a guy who's just a guy:
A closer look at #Dolphins quarterback Ryan Tannehill's struggles on 3rd down this season⬇️

His overall grades drops from 60.5 to 49.2 and passer rating from 106.1 to 70.1#MIAvsCIN #FinsUp pic.twitter.com/O72c8ACgmM

— PFF MIA Dolphins (@PFF_Dolphins) October 7, 2018
Basically, in the money down, Tannehill is a pauper.
I understand that his 0-line is decimated and losing Tunsil in the 3rd and getting replaced with the revolving door that is Sam Young didn't help. But 6 years and 5 games is enough evidence for me. Ryan Tannehill is maybe a top 25 QB. He's a backup inside a starters body. I honestly wouldn't be shocked that after the bye, if things are pretty much over for Miami in terms of playoffs, that he gets benched in favor of Osweiler. As wild as that would be, how can that not happen if things persist? Tannehill 2.0, the guy who tried making a point by throwing Ballage out of the huddle and then scolded him again on the sidelines for making a mistake in an effort to be the team's leader has to be wearing thin with the real leaders on the team and if he continues to play like this then Gase will pull him. Releasing him next year will count $26 against the cap, but something needs to be done. This team can't beat half the league or so with him QBing. That's a lot of money but it's time to end the Tannehill era.
2. Challenging the Chase Allen blocked punt was dumb. I imagine that he actually did block the punt. I really do. But even I knew after watching the replay, the same replay I'd expect the Dolphin's coaches were looking at, that there was no way they would overturn it. There simply wasn't enough evidence. Could have saved a timeout and kept an extra challenge. Maybe Gase was just praying that the refs would see something different and figured what the heck, why not. The play resulted in a flag by Allen for running into the kicker and gave the Bengals new life. I just don't understand how Gase or other coaches in the league challenge stuff that even me who is sitting in his living room know will never be overturned. I guess that's why they get the big bucks.
3. The o-Line played much better…. in the 1st half and the first half only. During the first half, Tannehill actually had time to set his feet and scan the field for more than 1 second and when he was able to do that, it worked alright. Larsen and Swanson held their own and even created some running lanes.
4. Frank Gore is the #1 back and he looked pretty good. Gore had 12 carries for 63 yards. That isn't anything that will pop out at you but compared to what Miami has been doing on the ground lately, it was like watching Sweetness back there. Drake had 6 carries for 46 yards, but 20 of that was on the last play of the game where the Bengals couldn't care less how many he got thus why he gave himself up at the end.
I can't believe I'm writing this because I thought it was crazy to think this before the season started, but Gase is firmly behind the idea of Gore being the number 1 back and having Drake being the change of pace guy. Like Drake's work last year was nothing more than a fluke. Drake had 16 more snaps than Gore yesterday but when they want to run the ball, Gore is their guy. There's really no more doubt about that. Gore doesn't dance around as much as Drake or look for the big play like the younger Drake does. He gets the ball and hits the hole hard. Might only get 4-5 but he doesn't get many negative plays. I think that's all Gase is concerned with, no negative plays. I still feel that Drake is the better player, the guy I want to have the ball in his hands, but there's no denying the fact that Gore is playing well enough to be the #1 option for Miami when they run the ball. Going forward, expect Gore to continue to get the first crack at running the ball, but if you're like me and you have Drake in fantasy, keep him because I'm banking on him being fresh later in the year. But in reality, football, Gore is the guy right now and that's just the way it is.
5. Nice to see Al Wilson get highlighted for a drive. Not nice to see Al Wilson not really used again other than that one drive. I just don't understand how a speed freak like Wilson only gets utilized a few moments in the game.
6. The #FreeGesicki movement will be at it again for another week due to the Dolphins not giving in to our demands of letting Mike Gesicki be the beast that he is. 3 catches for 26 yards. Early in the game he had a step on the sideline, but Tannehill couldn't exactly step into the throw and it was off the mark. I'm not sure why Gesicki isn't being used more in the middle of the field. He mostly is being used in only doing routes from outside or near the numbers. Gesicki out there to me is just a slow WR. But, in the middle of the field he's a fast TE, who can jump out of the stratosphere. Why can't he be treated like that. Does he not remember how to run straight like he did at PSU? Just a frustrating state of affairs for the #FreeGesicki movement. We'll be back marching again this weekend, hoping to get our message out.
7. Nice TD to Drake. Good design and excellent blocking. Amazing what can happen when those things come together. And yes, that's the Ultimate Warrior on my TV stand. He's a watchful protector if you must know.
ALRIGHT MIAMI!!! Great protection and wouldn't you know it, Drake delivers because he's that damn good @DolphinsTalk pic.twitter.com/2SKmqReXPr

— Sern (@2ndSatSports) October 7, 2018
8. I don't think Danny Amendola knows what it's like to catch a pass and not get utterly destroyed.
9. Not sure why Xavien Howard wasn't matched up on AJ Green the entire game. I don't get that. Who cares if it means Howad has to guard him in the slot. Howard is Miami's big bad, lights out corner. Why not put him on Green and forget about it. Nope. The Bengals realized that and started moving him around and did what they could to have Fitzpatrick on him and Green abused him, easily. We all knew the Bengals would force feed the ball to Green so why not put your best CB on him? Nothing against Fitzpatrick, but that's a tough matchup for anyone let alone a guy starting his 5th game of his career.
10. That all being said, Fitzpatrick is really good and will only get better. Teams are going to learn that they can't run WR screen to his side because this is what will happen…
Minkah Fitzpatrick has always been one to blow up plays like this. pic.twitter.com/6tjg7vYX34

— Derrik Klassen (@QBKlass) October 8, 2018
He's been making this exact type of play all year. It's very impressive to watch and a bit soothing to see because we have to see very often this happen to Miami's receivers when they run WR screen. Fitzpatrick is our nickel CB going forward and he will be one of the league's best in that department. Take that take to the bank.
11. Having Reshad Jones makes a major difference. He was all over the place making tackles, tipping balls, disrupting Dalton. He missed a sack but that's okay because he makes up for it in other ways. The guy is a baller and he needs to stay healthy because when he's not there, the defense loses an edge.
12. Kevin Harlon couldn't or wouldn't stop talking about Reshad Jones's harness that he had to wear to protect his shoulder. That guy is simply harness obsessed.
13. I swear Miami is the only team that gives up these kinds of TDs.
Terrific play from Joe Mixon to finish at the catch point pic.twitter.com/3gCaV9tRX3

— Ian Wharton (@NFLFilmStudy) October 7, 2018
How many times is Miami going to get to the QB, have him wrapped up or have him move hard to the side only for the QB to pretty much throw the ball up and have the ball safely fall into the waiting arms of one of their players? That's two weeks in a row that's happened and I hate it. I don't understand it and I hate it. Does this stuff happen to other teams? If it does, I never see it. Happens to Miami all the time and I hate it.
14. Overall, the defense did their part. They held the Bengals, in their own building to only 13 points. If you do that on the road, you're expected to win. But once again, the offense didn't do their part. That side of the ball must really be shaking their heads at the offensive guys. Must be a lot of contention there. How can there not be?
15. Miami's special teams did a great job all around. Haack got back on track and punted well. Sanders made his only attempt after not kicking a FG in a month. The defense blocked an early FG and they also probably blocked a punt that wasn't called. But of course the main attraction of the special team unit is Jakeem Grant and everything he can do with a football in his hands.
Jakeem Grant has unbelievable speed pic.twitter.com/MOdNYPYSkm

— Ian Wharton (@NFLFilmStudy) October 7, 2018
Excellent body control by not stepping on the line and even better awareness to get the ball on the inside of the pylon. Shame that Miami looks like they really need Grant and the rest of the special teams to do the heavy lifting when it comes to scoring points for this team. Shame
16. Special teams was great except for this
Darren Rizzi very unhappy with Martrell Spaight after the unsportsmanlike conduct penalty #Dolphins pic.twitter.com/f0jiR32ZID

— Greg Likens (@GregLikens) October 7, 2018
That's special teams coach Darren Rizzi in the face of Martell Spaight. Mr. Spaight here thought it be a good idea to tough talk a guy that he didn't even tackle after Brandon Bolden made the play. Miami was flagged 15 yards for being a jerk. Rizzi gets up in his grill and rightfully so. As stupid a play as you're going to see.
17. Sam Young equals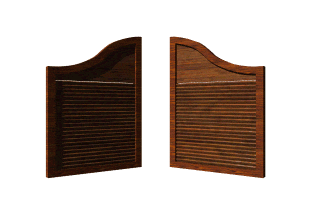 18. The last observation and point I have in this blog is geared to Adam Gase and the play calling. I understand that you have your two free agency starting linemen out for the year. With that happening, it's understandable that things have to change a little bit. I realize that Tunsil going down with a concussion in the 3rd quarter puts even more strain on the line and the offense to make plays. I also concede that Sam Young filling in for Tunsil was as if I was filling in for Tunsil. But, plenty of teams have shakey  o-lines and don't look this inept. You have all these extremely fast guys and you can't get them the ball. Am I to understand that they can only be used in a gimmick role? Only through trickeration can they be utilized?
I liked how we adapted to the worsen o-line by running the ball from under center. That was smart. What wasn't smart was running a read option on 2nd and 20 for a predicable short gain. But the absolute worst play call of the afternoon and the play that began the downward spiral that let the Bengals back in the game was a 3rd and 1 late in the 3rd quarter. Gore just picked up 9 yards on two consecutive runs. The line was pushing them back and they were around the 45-yard line. You're up 17-3 and another first down will continue the drive and burn more clock. Like I said, Gore was running well. So you'd think you just run the ball or even just a QB sneak with your 6'4 QB right? Absolutely not. Instead we dial up a bootleg deep ball to Stills that falls incomplete. I just don't get it. You could say that if Tannehill connects with Stills then it looks like a genius play. But honestly, I'd still be annoyed that they didn't run it. You look like a guy who outsmarted yourself. After that play, all the momentum was with Cincinnati. Get the first there and who knows what happens. But you take the extremely low percentage deep ball approach. Wild to me.
The most soul crushing aspect of this whole team that Gase must of thought about is that Gase got rid of all the big ego guys with Pouncey, Suh Landry, Ajayi and Phillips. All guys deemed who had bad attitudes that hurt the team. He replaces them with "team orientated" guys who are low key and don't cause distractions, who are also not as good as the guys who were let go and much less expensive and the result is still the same. This team still loses in the same mind-numbing ways. It's amazing to me. Different players and the same exact same results occur. That has to be just crushing to chi of Adam Gase. Has to be.
Self Actualization- As of right now, it's hard to think this team can recover from this lost. It's hard to see where and how they can improve to win games. They're still on top of the division but have you ever seen a weaker team leading a division? The optimistic people will say that Miami is 3-2, but the majority of Miami followers will say the phrase that just goes through the heart and soul of all us and that's same old Dolphins. The Bears come to Miami with a pass rush that is just wrecking people. I don't know how they don't straight up dominate the Dolphins. Ryan might not make the whole game. There're still 11 games yet to be played, but right now, I don't know how this team, with Tannehill at the helm don't go right into the tank. They can't score points and that's sort of important in football. Hope I'm wrong, but I'm probably not.
Follow me @2ndSatSports
BE SURE TO FOLLOW US ON FACEBOOK  CLICK HERE