NY Post: Absence makes the heart grow fonder for Danny Amendola and Olivia Culpo. Doing nothing to dispute reconciliation rumors, the genetically gifted pair were spotted Thursday night in Ibiza, getting cozy while rocking light-up shades, via footage obtained by SportsGossip.com. After calling it quits in March after two years of dating, the former Miss Universe and Dolphins receiver reunited earlier this month for a friend's wedding. Insiders told TMZ that Amendola, 32, and Culpo, 26, packed on the PDA at the reception, "doing lots of kissing, hugging and hand-holding." Though the exes have yet to re-follow one another on Instagram, Culpo still keeps tabs on two Amendola-centered accounts, one specifically highlighting their relationship's most memorable moments. The couple were rumored to have split after Amendola left the Patriots this offseason for a two-year, $12 million deal with the Dolphins. "It had to do with the distance and them barely seeing each other," a source told US Weekly. "He got signed to the Miami Dolphins and Olivia wasn't going to move there."
I was pretty damn happy when I heard that Miami signed Danny Amendola earlier in the year, but I'd be lying if I didn't have some private doubts that he would deliver another productive season and be sort of a mentor to the Dolphins in showing them actually what it takes to be a good football team. I had these doubts not because he's 32 years old, not because he's one of those guys who's always ends up on the injury report and not because he won't have the luxury of having a man named Brady throwing him the ball. I had doubts because of his new residence, that he and his squeeze Olivia Culpo decided to end their relationship. This meant that I wasn't exactly sure what kind of Amendola we were going to get post Culpo. I think it was a fair thought to have on my part. I mean look at her
Not saying Danny couldn't find another smoke to hang out with down in Miami, because I'm told there's attractive ladies down in that part of the world, but finding one on the scale of Culpo is an impossible task. This is why I had some doubts about Amendola. It's a simple calculus, Amendola with Culpo in his life, put up one of the best performances in the playoffs of any WR ever. Without Culpo in his life, who knows where he might of ended up. He could of ended up like the NBA players who got their talent stolen by those meddling aliens in Space Jam and have no idea how to run a dig route.
Fortunately, it looks like Amendola and Culpo are back on due to them getting at it at a wedding last night
the genetically gifted pair were spotted Thursday night in Ibiza, getting cozy while rocking light-up shades, via footage obtained by SportsGossip.com.
There's also this footage of Danny boy and Culpo cutting a rug(nice)
Not sure about you, but I'll rest easy knowing that the anchor of not only the WR core but quite possibly one of the anchors of the whole team is resting easy. If you're a Miami fan this has to be a sigh of relief. I understand that Mick said women weaken legs, but's it 2018. Players now have all types of ways of keeping themselves in tip-top shape not to mention that they hardly practice anymore. So, Danny having Culpo back in life to balance him out is just what the Dr. ordered. He can have his personal life back in a place that works for him and he can go out there and put a consistent 7 catches for 82 yards effort, with the once and a while 100 yard game all while teaching the WR core how to be professional pass catchers. Yes, it's looking like the season for the Miami Dolphins is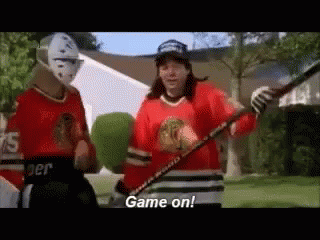 Go ahead and follow me @2ndSatSports