Week 3 is here  and the Dolphins of Miami are much to the surprise of the majority of the nation's very astute analysts and myself 2-0 heading into a home game against the Raiders. Oakland is a very desperate team who are coming off a crushing defeat in the last few seconds last week against the Broncos. Gruden's Raiders should be more like Gruden's grinders and perhaps they would of finished the job against Denver. But, the $100m man is still searching for his first win this decade. You can bet that Chucky, as he likes to be called, will have his team nice and angry and hungry for chum (like that fish reference?). He faces a team in Miami who are playing with a new sense of physicality who aren't looking to lie down for anyone, at the moment. 3-0 is in sight and if the Dolphins can go out and try and accomplish these 5 goals I have for them, they can turn what was a month ago only a fantasy of starting 3-0 into a reality.
Figure Out What Is Our Identity On Offense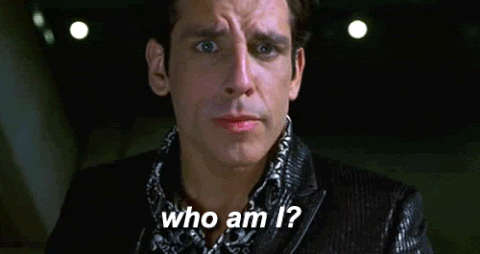 It is nice if Miami picked an identity and stuck to it. I realize that they've won their opening two games, so I suppose I should just say keep doing what you're doing because it's working. I can see that argument, but I'm going to go ahead and use my head and understand that not knowing what our bread and butter is going to come back and bite this team once they play better offenses. Do we want to pound ball with Drake and Gore so that it will open up the play action pass? Are we a team that wants to spread everyone out, throw short passes thus creating running lanes later in the game? I just don't know. It seems like we have talent in the backfield and at the receiver positions so keeping everyone happy is going to be pretty tough to do. Even though this is a passing league and every rule is geared to have the offenses cruise down the field, I still believe running the ball and physically pushing people around and then going over the top of the defense is still the soundest way of going about business especially when our signal caller is Ryan Tannehill. But, perhaps Gase's philosophy is to keep defenses guessing as to what they're going to do. Does the defense have to prepare for a heavy dose of Drake and Gore or do they have to heavily prepare for a ton of quick passes to the receivers or take a lot of time preparing for both approaches? There's definitely something to the idea of keeping a defense guessing. I'd just like to be really good at one thing, two things if I'm being honest, then being just alright at two things.
Maybe Just Maybe Get The 2nd Rd. Pick Mike Gesicki You Know the Guy Who Is Designed To Run Down The Seam And Snag The Ball Out Of The Air Because He's 6'6 A Couple Of Looks
I know I know, what an absolutely crazy notion of mine to design plays that use what Mike Gesicki brings to the table to the advantage of the team. I must be on something truly hard if it has me thinking that a guy who was drafted in the 2nd rd. should be occasionally used in the passing game instead of run blocking something that is universally known as a fault of his. This isn't just because I have his jersey and I want to feel some sort of validation when he does something positive while I'm wearing it. I just think using the middle part of the field for a change with a guy who for all intents and purposes should be a matchup issue for all defenses is a good thing. But maybe Gase is watching him at practice, where I am not, and is seeing a guy who just isn't there yet. Nope, I will never accept that regardless if it's true or not. Mike Gesiciki is my guy and I will ride or die with him. Send him down the seam and watch the league tremble.
Really Play Up the Narrative That It's A Cross Country Flight And The Raiders Have To Play A 1PM Game
I love when this happens because so many people in the media speak about it like it's so unfair to the teams on the west coast but never the other way around. As if, no team from the west coast has ever come east and won a game before who had a 1pm start time. Of course, we know that not to be true. But maybe the Raiders don't. The Raiders beat the Dolphins last year, but it was a 8:30 kickoff time. Nowhere near a 1pm start time so they were all rested and to go. Keep telling them that there's no shame in not playing hard because it's asking a lot of them to have to travel first class across the country and wake up a few hours earlier than you normally to play a football game. If that doesn't work maybe one of those classic fire alarms getting pulled at the visiting teams hotel are in order.
Allow 0 Sacks Because It Be Great to Hear Jon Gruden Talk More About How Having An Elite Pass Rusher Is So Valuable And That They Need To Find One
Jon Gruden was asked about the difficulty of finding a pass rusher in the NFL. pic.twitter.com/HsQDdwDHhc

— NFL on ESPN (@ESPNNFL) September 20, 2018
If only the Raiders had a guy a few weeks ago who fits this description. Golly gee, it be nice to have a guy who can rush the passer like a mad man on a regular basis. Well, there's always free agency and the draft. Maybe that guy is already on the team and they just have to develop him like Coach Gruden. Just sucks that you just can't have a guy like that when you really need that kind of skill. Just flat out sucks
Guard Jared Cook
Guard Jared Cook. Guard him with whoever you need to get the job done because there is an extreme likelihood that the mastermind that is Jon Gruden is going to use his Cook to torch Miami's LBs who we all know and have been written about ad nauseam here at Dolphins Talk and elsewhere can't cover TEs. Last year Cook had 8 catches for 126 yards. Many of them were wide open catches where almost anyone could have caught them as long as they're coordinated enough to catch a football. In week 1 against the vaunted Rams defense, Cook had 9 catches for 180 yards in what could easily be described as what the Raiders aerial offense strategy was going into the game. Pretty easy to figure that Chuck, which he sometimes likes to be called, will dial up Cook's number often. How about understand this now and not let it happen. That be a smart for this team.
Follow me at @2ndSatSports
BE SURE TO FOLLOW US ON FACEBOOK  CLICK HERE